30 Under 30: Consumer Tech — Самые успешные бизнес-лидеры моложе тридцати — 2016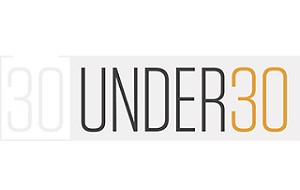 19 января журнал Forbes опубликовал ежегодный рейтинг самых ярких молодых предпринимателей и лидеров бизнеса в возрасте до 30 лет. Среди 600 участников рейтинга есть несколько россиян.
Участники списка ранжированы на 20 категорий, от технологий и киноиндустрии до социального предпринимательства. Критерием попадания в рейтинг послужил экспертный опрос, проведенный со специалистами по каждому из представленных сегментов бизнеса. Цель списка — определить самых прогрессивных и креативных представителей нового поколения.
«Рейтинги»
30 Under 30: Hollywood & Entertainment — Самые успешные бизнес-лидеры моложе тридцати — 2016, 30 Under 30: Sports — Самые успешные бизнес-лидеры моложе тридцати — 2016, 30 Under 30: Consumer Tech — Самые успешные бизнес-лидеры моложе тридцати — 2016, 30 Under 30: Finance — Самые успешные бизнес-лидеры моложе тридцати 2016, 30 Under 30: Art & Style — Самые успешные бизнес-лидеры моложе тридцати 2016
Meet The 30 Under 30: Consumer Tech
Marcela Sapone, 29
CEO and Cofounder, Hello Alfred
This former McKinsey consultant wants to help get our lives in order with Hello Alfred, a tech-savvy butler service priced for common folk. For $32 a week, an "Alfred" will organize your Batcave and manage on-demand services like Handy and Instacart to keep the kitchen sparkling, hamper empty and refrigerator stocked. "We want you to spend your time on the things that really are meaningful to you," says Sapone, who founded Alfred in 2014 with fellow Harvard Business School alum Jessica Beck.
Hello Alfred now operates in Boston and NYC, and has raised $12.5 million from VCs like NEA, Spark Capital and Sherpa Capital. In 2014 Sapone and Beck were the first women to win the coveted TechCrunch Disrupt SF startup competition on the main stage. "Women start businesses that seem cute on the surface, but that's when you should be really afraid. What we're doing is really meaningful and is going to change how people live."
Ritesh Agarwal, 22
Founder and CEO, OYO Rooms
At 22, Ritesh Agarwal is one of the youngest people at his company OYO Rooms. He is also the founder and CEO. An Indian national, Agarwal skipped out on college as part of the Thiel Fellowship, a program funded by billionaire tech investor Peter Thiel to provide grants to a handful of teens pursuing business ideas. Agarwal, who used to help people in his small town of Rayagade design websites, founded his first company Oravel in 2012. Billed to be the Airbnb of India, the company pivoted to OYO. In a country that lacks a steady supply of budget hotel chains, Oyo has developed a network of 2,200 small hotels in 100 cities across India. The company provides a means of booking affordable, standardized rooms for people traveling through the country. To date, the company has raised more than $125 million in funding including a $100 million in Aug. 2015 led by Alibaba investors Softbank.
Rey Allie, 26
Global Threat Analyst, Uber
Ride-hailing service Uber is starting to take security very seriously after a data breach leaked personal information of 50,000 of its drivers. The company —which is in the process of raising another $2 billion at a $68 billion valuation — is now putting loads of money into toughening up its security, and hired Reyad Allie as part of that effort. Allie comes to Uber from security analyst positions at Google and Fidelity Investments.
Gagan Biyani, 28, Neeraj Berry, 28
Cofounders, Sprig
Sprig is a mobile app that lets you find and order healthy meals and have them delivered quickly. All the ingredients are locally-sourced, sustainable, and seasonal. The company was founded in April 2013 and two years later raised $45 million led by Greylock Partners and Social Capital. Gagan also cofounded Udemy, a marketplace for online learning. He graduated from Cal-Berkeley in 2008.
George Burgess, 23
Founder and CEO, Gojimo
Five years ago, George Burgess, now 23, was so unimpressed with the mobile apps available to help him study for a geography exam that he launched his own. A string of other apps for different subjects followed and Gojimo was born. The app now includes prep courses for the SAT, ACT, AP exams and the UK's A Levels Deals. Burgess has negotiated deals with the BBC and Pearson and raised $1m from Index Ventures. Burgess dropped out of Stanford to pursue the business full-time.
Cyrielle Callot, 28
Head of Growth, BlaBlaCar
Callot heads up all international growth for the fast-growing car-sharing website that connects drivers with empty seats and paying passengers to offset distance travel costs. BlaBlaCar started in Callot's native France, but has since moved into Russia and Ukraine via acquisition and Callot developed the successful plan that it used to break into Turkey, and now other countries in Europe and greater EMEA.
David Haber, 28
Cofounder and CEO, Bond Street
David Haber's Bond Street is looking to make it easier for small businesses to get a loan online. Its automated software can turn around a loan decision in 24-48 hours. Bond Street raised a massive Series A round of $110 million from investment bank Jefferies and Spark Capital, where Haber had previously served as an associate. Before Spark, Haber cofounded Locus Analytics, a startup asset management business.
Jonas Drüppel, 25, Roland Grenke, 27, Daniel Taschik, 27
Cofounders, Dubsmash
Berlin-based Dubsmash is one of the hottest social media apps right now, often outranking the monthly download numbers of apps like Periscope, Vine and Instagram. The app allows a user to dub themselves saying famous quotes, songs or movie lines on a selfie video, which is then shared across Facebook, Twitter and Instagram. The company has a huge celebrity following, and recently raised a $5 million round from Index Ventures. This counts as the Dubsmash founders' third attempt at creating a viral app.
Navid Hadzaad, 27
CEO and Founder
GoButler, which launched in early 2015, is a messaging-based concierge app that can order your dinner or book you a flight reservation using 'Human Assisted AI' to fulfil requests on the other end of the line. The company says it has been used by more than 200,000 people and processed more than 1 million requests. GoButler raised an $8 million round last year led by General Catalyst Partners, with participation from Lakestar, Rocket Internet's Global Founders Capital, Slow Ventures, BoxGroup, Ashton Kutcher's Sounds Ventures and Cherry Ventures. Navid has been an entrepreneur for years, cofounding several successful startups throughout Europe as part of the Rocket Internet «mafia» (including ZipJet and Helpling) before starting GoButler.
Miki Kuusi, 26
Cofounder and CEO, Wolt
Helsinki entrepreneur Miki Kuusi raised a half-million Euro seed round for his payment app Wolt and is said to be raising a pretty big round soon. Kuusi may be better known in startup circles for cofounding the Slush tech conference in Helsinki, which grew from a small 150-person local event in 2011 to draw more than 15,000 attendees from 80 countries in 2015. Kuusi also was founder and CEO of Startup Sauna, which was awarded as the leading young accelerator program in the world by UBI Index in the spring of 2013. Kuusi was chosen to Wired's 100 top tech influencers.
Daniel «Ewok» Lee, 23
CEO and Cofounder, Hush
Hush is making the first "smart earplugs" that block out all noise except those notifications that you manually approve through your phone. The project raised nearly $600,000 on Kickstarter in December 2014.
Alex Loizou, 28
Cofounder and CTO, Trouva
Alex Loizou and his friends started the e-commerce firm Trouva while going through London's Entrepreneur First accelerator. Trouva (the known as StreetHub) got going in 2013 by helping independent fashion retailers find an online buyers and drive them to physical stores. The company has since moved more into direct retail, selling hand-picked items from independent boutiques in (for now) only the U.K. The company has raised $3.8 million to date from Octopus Ventures, Index Ventures, Playfair Capital and various angels. Alex graduated from the University of Cologne and the London School of Economics.
Thomas McAfee, 29, Michael Belkin, 29
Cofounders, Distinc.tt
Founded by Thomas McAfee (left) and Michael Belkin (right), Distinc.tt claims to be the world's largest and most active network of LGBT youth, a place where they can connect with each other, express themselves, and safely explore their identity. The group raised $1 million in total from the likes of Peter Thiel, Keith Rabois, and Stanford University's StartX. It was also accepted into the Harvard Innovation Lab, AOL First Floor Labs and Mass Challenge accelerators.
David McIntosh, 29
Cofounder and CEO, Riffsy
McIntosh launched Riffsy in the fall of 2014, claiming to be the first iOS keyboard to let users search for and quickly add GIFs to SMS, iMessage, Facebook Messenger, Twitter and other services. It since raised $10 million in August 2015 from Menlo Ventures, returning investor Redpoint Ventures, as well as Cowboy Ventures and Signia Venture Partners.
An Android version debuted in November. The GIF keyboard market has heated up since, with rivals, including Fleksey and PopKey growing in popularity. Riffsy's GIF Keyboard, however, is still leading the pack in the App Store.
Kieran O'Neill, 28
CEO and Cofounder, Thread
Kieran is a serial London entrepreneur who launched a video-sharing site, pre-YouTube, when he was 15 years old. His latest company Thread promises to keep men looking sharp combining human stylists that look at your photo and know what you'll like with computer algorithms that remember what you say and instantly look through millions of items to pick the ones you're most likely to buy. Over the last two years, Thread has grown its customer base from beyond 200,000 people. It raised $8 million last summer in a funding round led by Balderton Capital, the cofounders of Google's AI division DeepMind and prominent people in the fashion world, including the former president of S​aks Fifth Avenue.
Rory O'Reilly, 21, Kieran O'Reilly, 20
Cofounders, Gifs.com
Brothers Rory and Kieran O'Reilly dropped out of Harvard University to found gifs.com. Gifs.com, allows any YouTube video to be quickly converted into a GIF. Gifs.com wants to deliver every image on the internet, and are starting with .gifs. More than 3 million GIFs have been created using the image creation tools, and those GIFs have been viewed well over a billion times. A year after dropping out of Harvard, Peter Thiel's foundation paid the brothers $100,000 to enter his foundation's two-year mentorship program.
Katelyn O'Shaughnessy, 29
CEO and Founder, TripScope
A graduate of Arizona State University, Katelyn O'Shaughnessy worked as a travel agent before founding TripScope in March 2013. The company, which raised a small seed round in November, provides a platform to connect live travel agents with users. Customized travel itineraries are then sent to users' smartphones via an app. O'Shaughnessy also serves as Entrepreneur in Residence at Cornell University' Pillsbury Institute for Hospitality Entrepreneurship and is national director of Milennials in Travel, the nation's largest young travel professional's community.
Ryan Ozonian, 28
CEO and Cofounder, Cyber Dust
As a cofounder and CEO of Cyber Dust, Ryan Ozonian is taking on fellow Los Angeles messaging company Snapchat. He worked for three years on Mention Mobile, a gaming startup he founded in 2010, before creating his current company at the beginning of 2014. Cyber Dust, which has received funding from billionaire Mark Cuban, promises to be safer than Snapchat, with messages that also disappear but "never hit a hard drive and cannot be recovered." Messages are deleted from the application 24 seconds after a user reads them. The company also released its first original video content in the summer.
Carl Pei, 26
Cofounder and Head of Global, OnePlus
OnePlus is the first global direct-to-consumer unlocked mobile brand. Its OnePlusOne phone debuted in 2013 to solid reviews as a feature-packed Android phone that sold for a lot less than similar models, and shipped low millions of units out of the gate. The company claims $300 million in revenue in its first year. It has since followed up with the OnePlusTwo and the forthcoming OnePlusX. Carl grew up in Stockholm and studied toward his economics degree but dropped out before finishing his graduation thesis. he now lives in Shenzhen
Savannah Peterson, 27
Director of Innovation Strategy, Massive Labs & Speck Design
At Speck Design, Savannah Peterson helps companies launch new products. Speck Design works with companies like Google, Cisco and Mercedes Benz from early product development to launch. Previously, she worked as director of global community at Shapeways, the world's largest 3D Printing community. Peterson also mentors at Stanford University, New York University and Pace University..
Sergey Petrossov, 27
Founder and CEO, JetSmarter
Sergey wants to change the aviation business by making private flights accessible to the masses. JetSmarter aggregates prices and availability from hundreds of aviation companies and sells flights in three ways: as a regular charter service, which lets passengers customize their trip based on destination and aircraft, a deals option in which one-way flights are free for members (who pay $9,000 a year) and at highly discounted rates for all app users, and the JetShuttle service which allows travelers to book a single seat on already scheduled flights. The startup recently announced it had raised $20 million in funding from the Saudi royal family and celebrities such as Jay-Z.
Joey Primiani, 27
Founder and CEO, Superfuture Labs
Joey Primiani started his first web development company at the age of 8 and has helped to create three companies. His second startup, Backplane, aimed to create online communities for like-minded people. The first community on Backplane centered around Lady Gaga and allowed fans to share art, stories and discussions at LittleMonsters.com. Primani founded mobile startup studio Superfuture Labs in Jan. 2015 to develop consumer smartphone applications.
Polina Raygorodskaya, 29, Igor Bratnikov, 29
Cofounders, Wanderu
Polina Raygorodskaya and Igor Bratnikov's website Wanderu helps people book North American bus and train travel. Based in Boston, the company has raised about $8 million and works like Kayak.com to offer a user to get from Point A to Point B using cheaper alternatives to flying. Raygorodskaya, a former model and Babson College grad, and Brantikov, a former Boston University law student, got the idea for their company while traveling cross-country for GreenXC, an organization that raises awareness for National Parks. Prior to launching Wanderu, CEO Raydorodskaya ran a fashion and lifestyle public relations firm.
Javier Aguera Renese, 23
Chief Scientist — Devices, Silent Circle
Javier started at least two companies in high school and one of them was Geeksphone, the first Spanish smartphone maker and the first European firm to launch an Android smartphone, the One, in January of 2010. He then shifted to making two Firefox OS phones before cofounding Blackphone, the groundbreaking «secure» smartphone, which has since acquired by Silent Circle, where Javier is head of innovation.
Ben Rubin, 28
Cofounder and CEO, Life on Air Inc
Rubin's Israeli startup hit it big with the live video broadcasting app Meerkat but has since had to deal with stiff competition from rival service Periscope, acquired by Twitter in May 2015. Twitter moved quickly to cut Meerkat's access to the Twittersphere. Meerkat's numbers have since trailed those of Periscope. Don't count the 'kat out: Meerkat has made several product moves to make its live-streaming more shareable on Facebook and other services. Rubin knows how to adapt, too: Meerkat is a descendant of two earlier live video services called Yevvo and Air. Life On Air raised $14 million in March 2015 led by Greylock Partners, bringing its total raised to $18.2 million.
Jessica Scorpio, 28
Founder and Vice President of Marketing, Getaround
Getaround's mobile app that lets car owners rent their vehicles to other people for hourly rates. Scorpio, dubbed the company's «rainmaker,» is in charge of marketing. Scorpio started out working in the Canadian government, attending Singularity University and also founded IDEAL, a not-for-profit network for entrepreneurs and young leaders. Getaround has raised $43 million to date and includes prominent backers such as former Google chairman Eric Schmidt and Yahoo CEO Marissa Mayer. One of its main rivals, RelayRides, found the short-term economics challenging and switched to days-long rentals, rebranding as Turo.
Karishma Shah, 25
Google [x], Rapid Evaluation Program Manager
Shah was the youngest hire at Alphabet Inc.'s Google [x], Google's so-called moonshot factory, where the search giant places smart people to come up with far-out technologies that can be applied to the world's biggest problems. At the age of 21, the UPenn grad cofounded a natural language processing project at Google [x], led operations for the Project Wing drone delivery service in Australia, and is now program manager for Google [x]'s rapid prototyping team. She won Mark Cuban's Movers & Changers competition with her startup in college, and led global partnerships for SolveforX.com.
Borui Wang, 26
Founder and CEO, Polarr, Inc.
Borui Wang created Polarr after spending time at Google, where he worked on search, and Qualcomm. With some seed funding, Polarr has built web and mobile-based photo editing software and reportedly garnered 250,000 downloads in its first 48 hours of being in Apple's App Store. Wang, a Stanford computer science grad, has said that the future of the company lies in artificial intelligence to predict how and why people edit photos a certain way.
Nick Weaver, 27
Cofounder and CEO, Eero
After a decade of fielding constant Wi-Fi troubleshooting calls from friends and family, Nick founded eero. It provides  a system that's distributed throughout the  home to  deliver fast, reliable Wi-Fi signal to every room. In under two years, eero has built a team of over 60 and raised more than $40 million from investors including First Round Capital, Shasta Ventures, Redpoint Ventures, and Playground Global. The product ships to customers in early 2016, and will be available on Amazon.
Ari Weinstein, 21
Cofounder and CEO, DeskConnect
MIT dropout Weinstein earned kudos at a 2012 LinkedIn hack day with his DeskConnect, a pair of iOS and Mac apps that provided the same feat of sharing files across multiple devices as Apple debuted later with AirDrop. DeskConnect was featured on the Mac App Store at launch and quickly became the #1 most downloaded app — a position it held for nearly two weeks. Weinstein is now behind Workflow, an app that won Apple's Most Innovative App award for 2015 and which generates task recipes across iPad, iPhone or Watch.
Judges: Alan Schaff, Tina Sharkey, Phil Libin
Alan Schaff
Founder, Imgur
Alan Schaaf is founder and CEO of Imgur, an image-based social network that attracts more than 5.5 billion page views and 150 million unique visitors each month.
Tina Sharkey
CEO, Sherpa Foundry
Sharkey heads Sherpa Foundry, a strategic consultancy that works with corporations and entrepreneurs to build companies. She is also a venture partner at Sherpa Ventures, served as chair and global president of BabyCenter and played major roles at AOL, Sesame Workshop and iVillage.
Phil Libin
Partner, General Catalyst
Libin is cofounder and executive chair of Evernote, the productivity app used by 150 million people. He's now a managing director at General Catalyst and an angel investor in Gusto, TellApart, NewAer and Binary Thumb.
Источник: http://www.forbes.com/30-under-30-2016/consumer-tech