Самые успешные бизнес-лидеры моложе тридцати 2016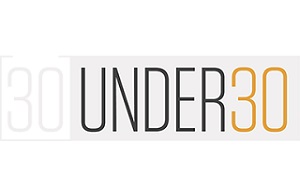 19 января журнал Forbes опубликовал ежегодный рейтинг самых ярких молодых предпринимателей и лидеров бизнеса в возрасте до 30 лет. Среди 600 участников рейтинга есть несколько россиян.
Участники списка ранжированы на 20 категорий, от технологий и киноиндустрии до социального предпринимательства. Критерием попадания в рейтинг послужил экспертный опрос, проведенный со специалистами по каждому из представленных сегментов бизнеса. Цель списка — определить самых прогрессивных и креативных представителей нового поколения.
«Рейтинги»
30 Under 30: Hollywood & Entertainment — Самые успешные бизнес-лидеры моложе тридцати — 2016, 30 Under 30: Sports — Самые успешные бизнес-лидеры моложе тридцати — 2016, 30 Under 30: Consumer Tech — Самые успешные бизнес-лидеры моложе тридцати — 2016, 30 Under 30: Finance — Самые успешные бизнес-лидеры моложе тридцати 2016, 30 Under 30: Art & Style — Самые успешные бизнес-лидеры моложе тридцати 2016
Meet The 30 Under 30: Finance
Vlad Tenev, 28
Cofounder, Robinhood
The son of two World Bank staffers, Tenev grew up valuing large institutions as opposed to entrepreneurship. But in 2011 the Bulgarian-born, Washington, D.C.-bred Tenev dropped out of UCLA's math Ph.D. program to build high-tech trading software for hedge funds and banks with college buddy Baiju Bhatt. They eventually switched their focus to retail consumers, aiming to use technology, design and rock-bottom pricing to undercut existing retail brokers like E-Trade and Fidelity. Their company, Robinhood, is a commission-free stock trading app available to anyone with a smartphone. Launched a year ago, the app looks like it should be used to hail a ride, but more than $2 billion in trades have been executed on the platform, completely free of charge. They hope to make money via the interest on cash in customers' accounts and by lending people money to buy stocks on margin. They have raised $66 million from top investors. "Financial services is blending in with information technology," says Tenev, 28. "The next-generation financial companies getting started right now are all to some extent software companies."
Seda Arca, 28
Vice President, Goldman Sachs
Corporate bond trader manning the firm's industrial and consumer sector trading, moving debt for the healthcare, tobacco and retail industries. Recently joined Goldman after five years at Deutsche Bank, moved to the U.S. from Turkey to attend Princeton.
Moritz Baier, 29
Associate, Goldman Sachs
IBMer turned investment banker advises on major technology deals at Goldman, including Dells' $67 billion take-over of EMC this fall — the largest tech merger ever. German-native was a teaching assistant for Condoleezza Rice while getting his MBA at Stanford and advised the White House on tech hiring. Also runs marathons.
Minesh Bhatt, 29
Director, UBS
Helped UBS launch its family office business and now runs $7 billion of the $20 billion the Swiss bank manages for high net worth families in the U.S. Raised in the UK, he worked for UBS for free after graduating from college in London during the financial crisis.
Jonathan Birnbaum, 29
Vice President, Morgan Stanley
Chief operating officer of bank's U.S. credit trading group, managing 100 bankers trading investment grade, high yield and distressed debt. Building financial technology inside a big bank, like a new algorithmic tool that helps sales and trading groups match corporate bond buyers and sellers.
Iseult Conlin, 28
Vice President, Blackrock
Fixed income trader pioneering electronic trading methods, such as open trading, in market where many transactions still happen through brokers over the phone. Focuses on corporate bonds with five-year and lower durations. Industries traded include aerospace & defense, railroads, transports, diversified industrials and construction machinery. Played basketball at NYU.
Jeff Cruttenden, 29
Cofounder, Acorns
Since launching in 2014, robo-investing app Acorns has attracted more than 1.3 million signups and plowed more than $80 million worth of spare change into diversified portfolios of ETFs. Cruttenden and his co-founder father have raised more than $32 million from investors including Greycroft Partners and Ashton Kutcher's Sound Ventures.
Nila Das, 27
Vice President, Citigroup
Mortgage bond trader running the bank's secondary trading in agency collateralized mortgage obligations, overseeing billions of dollars in volume each day. Joined Citi two years ago after working as a mortgage trader at RBC.
Darren Dixon, 29
Managing Director, Goldman Sachs
Youngest American managing director at Goldman Sachs. Specializes in Latin American structured credit trading, managing and financing assets like toll roads, film libraries, television shows, and physical gold. He started out at Goldman Sachs as a summer intern in 2007 and first worked in its principal funding and investments business.
Michelle Domanico, 29
Principal, KKR
Senior investment analyst in KKR's credit group, overseeing $1 billion in deals. Sources and evaluates investments in the consumer sector across the high yield liquid credit market as well as private credit direct lending transactions.
Chris Drose, 21
Founder, Bleecker Street Research
The Furman University senior founded a stock research outfit that has published 16 reports on 12 companies, mostly recommending short ideas. His detailed report on American Addiction Centers caused the company's stock to fall by as much as 50% in August to levels from which it has still not recovered.
Stan Feldman, 26
Cofounder, IEX Group
Youngest member of IEX founding team runs analytics for the trading firm. Feldman's the man if CEO Brad Katsuyama, made famous by Michael Lewis' book Flash Boys, needs information on billions of dollars moved on the platform each day. Joined RBC from New York University and was part of exodus to IEX in 2012.
Adam Gross, 29
Principal, BC Partners
Helped manage BC Partners' $8.7 billion takeover of PetSmart, the huge private equity buyout of 2014. Youngest principal in the NY office of top European PE firm, raised in Montreal and graduated first in his class at Duke in just three years. Fluent in English, French, Spanish and Mandarin.
Yuta Kambe, 29
Vice President, Bank of America
Investment banker markets and executes IPOs, follow-on offerings, block trades and convertible bond transactions for U.S. listed securities. The roughly 25 IPOs Kambe's manned this year included First Data, FitBit and the Match Group. Raised in Japan and the U.S., Kambe attended Notre Dame.
Robert Kalsow-Ramos, 29
Principal, Apollo Global Management
Former Morgan Stanley investment banker, now doing deals for private equity giant in industries like financial and business services, and chemicals. Sits on the boards of Hexion and Momentive Performance Materials. Previously on the board of Noranda Aluminum. Played big role in Apollo's investment of Evertec that generated five times its invested capital.
Joshua Klivan, 29
Partner, 3G Capital
Seven year veteran of billionaire Jorge Paulo Lemann's elite investing firm. Working out of the U.S. office, focusses on 3G's long/short equity fund, which recently had big positions in Time Warner Cable and Halliburton
Josh Lederman, 29
Principal, KKR
Former Morgan Stanley investment banker had executed $40 billion of debt and equity deals for private equity giant's portfolio companies and clients, like arranging the debt and syndicating equity for KKR's $3.9 billion take-private of Gardner Denver, forming a pre-owned rental homes business with Beazer Homes. Played on Yale's tennis team.
Andrew Leone, 28
Vice President, Nomura
Heads one of Wall Street's biggest VIX and structured volatility market making desks. Joined Nomura four years ago from Bank of America. Played soccer and lacrosse for MIT.
Divya Nettimi, 29
Investment Analyst, Viking Global Investors
Influencing billions of dollars of stock investments at $30 billion hedge fund, focussing on the ecommerce and retail sectors. Spent four years working at Goldman Sachs' internal hedge fund and co-managed Harvard Business School's Alpha Fund while getting her MBA.
Vikas Patel, 29
Senior Analyst, Millennium Management
Helps manage the big real estate investment trust book for the $32 billion hedge fund. Joined Millennium two years ago after working at Cohen & Steers, which specializes in REIT-dedicated mutual funds. Training for his first amateur boxing match.
Nate Paul, 28
Founder, World Class Capital Group
CEO of real estate investment firm that has built a $1 billion real estate portfolio in 17 states of office buildings, retail centers, apartments and student housing. Big initiatives include founding Great Value Storage, a big player in self-storage facilities, and buying KPMG Tower in downtown Dallas
Neel Rai, 29
Investment Analyst, Caxton Associates
Part of a three-person team managing $600 million portfolio at pioneering macro hedge fund. Focusing on global equities and currencies as part of a strategy emphasizing volatility trading. Former Deutsche Bank proprietary trader and member of a national high school quiz bowl champion team.
Ramanan Sivalingam, 29
Vice President, Deutsche Bank
Research analyst covering chemicals and agriculture made a good call on Axalta Coating Systems. Named on Institutional Investors' research rankings rising star list. College lacrosse captain now producing a sports documentary on the side.
Ryan Smith, 29
Cofounder, Chain.com
Chief Technology Officer provides the technical chops to Chain.com, startup helping Wall Street utilize blockchain technology, which underlies Bitcoin. Nasdaq will use Chain rails to trade private company shares. Other investors like Visa, Citi and Capital One have plowed $44 million into the two-year old company, valuing it near $150 million.
Joshua Sweren, 29
Investment Analyst, Farallon Capital Management
Sourcing and recommending trading decisions at major hedge fund in a range of investments. Previously worked at Dallas hedge fund CPMG and interned at Yale University Investment Office while a student there.
Michael Tannenbaum, 28
Vice President, SoFi
Helped SoFi's CEO negotiate $1 billion Softbank led investment, the largest ever for a fintech company. Also manages treasury and liquidity operations for the alternative lending platform, which originates $800 million worth of mortgages, personal loans and refinanced student loans each month. Previously worked at JP Morgan and PE firm Hellman & Friedman.
William Viijverberg, 27
Vice President, Morgan Stanley
Originates and structures power deals for Morgan Stanley's commodities group. Has led the commodity hedge structuring on three major wind farms and two natural gas combined-cycle plants, together totaling over 1,500 megawatts of new green-field generation.
Brian Welch, 29
Partner, Pershing Square Capital Management
Former Blacktone private equity analyst, joined billionaire Bill Ackman's hedge fund in 2011. He has helped on home run bets like Pershing Square's investment in Canadian Pacific. Currently identifies and monitors investments for the hedge fund and sits on the board of publicly-traded Nomad Foods.
Frank Yu, 29
Associate, Blackstone Group
Sixth person hired by Blackstone's Tactical Opportunities group. Directly involved in putting $1.4 billion to work, including deals for insurer Lombard International and Eleston Shipping. Ran a campaign to raise money to build a library in Cambodia.
Hao Zou, 29
Portfolio Manager, PIMCO
One of five people running PIMCO's $20 billion global bond portfolio and the youngest member of a 12 person committee steering the firm's Americas strategy. Joined PIMCO in 2011 after finishing an electrical engineering PhD and an MBA at Stanford in just three years.
Judges: Tracy Britt, Anthony Scaramucci, Robert Smith
Tracy Britt
CEO, Pampered Chef
Britt is a longtime financial assistant to Warren Buffett and chair of Berkshire Hathaway companies like Benjamin Moore.
Anthony Scaramucci
Founder, Skybridge Capital
Runs the New York fund of hedge funds that hosts the hedge fund industry's annual SALT conference.
Robert Smith
Founder, Vista Equity Partners
Leads the $16 billion private equity firm that focuses on enterprise software, data and technology.