30 Under 30: Hollywood & Entertainment — Самые успешные бизнес-лидеры моложе тридцати — 2016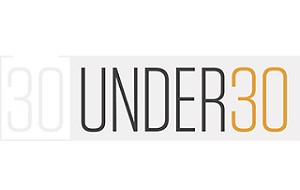 19 января журнал Forbes опубликовал ежегодный рейтинг самых ярких молодых предпринимателей и лидеров бизнеса в возрасте до 30 лет. Среди 600 участников рейтинга есть несколько россиян.
Участники списка ранжированы на 20 категорий, от технологий и киноиндустрии до социального предпринимательства. Критерием попадания в рейтинг послужил экспертный опрос, проведенный со специалистами по каждому из представленных сегментов бизнеса. Цель списка — определить самых прогрессивных и креативных представителей нового поколения.
«Рейтинги»
30 Under 30: Hollywood & Entertainment — Самые успешные бизнес-лидеры моложе тридцати — 2016, 30 Under 30: Sports — Самые успешные бизнес-лидеры моложе тридцати — 2016, 30 Under 30: Consumer Tech — Самые успешные бизнес-лидеры моложе тридцати — 2016, 30 Under 30: Finance — Самые успешные бизнес-лидеры моложе тридцати 2016, 30 Under 30: Art & Style — Самые успешные бизнес-лидеры моложе тридцати 2016
Meet The 30 Under 30: Hollywood & Entertainment
John Boyega, 23
Actor
As the new male lead in Star Wars: The Force Awakens, John Boyega should get used to seeing action figures and postage stamps in his likeness: his first major studio movie is also expected to be one of the highest-grossing films in history. The $200 million episode is a galaxy away from the supporting roles Boyega held in Fox's 24: Live Another Day miniseries and the Sundance-acclaimed indie film Imperial Dreams, but it's a part that could define his career just as prior installments did for Harrison Ford and Carrie Fisher.
Michael Blank, 29
Executive, CAA
CAA's top mobile guy's career began after randomly ending up next to a CAA agent at Passover dinner at Yale, his alma mater. Blank now helps the agency's top celebs make apps like Tom Hanks' Hanx Writer, Demi Lovato's Path To Fame and Tony Gonzalez's Fitstar, acquired by Fitbit earlier in 2015.
Rachel Bloom, 29
Writer-Comedian
Having your own network show before the age of 30 is rare; doing so as a woman, even more so. Writer and star of the wonderfully weird musical comedy series «My Crazy Ex-Girlfriend,» the Upright Citizens Brigade alum received a Golden Globe nomination for her CW show in 2015.
Jerrod Carmichael, 28
Writer-Comedian
The comic who created NBC's «The Carmichael Show» is bringing back old-school family sitcoms. The show, which is loosely based on his own family, has been renewed for a second season.
Emilia Clarke, 29
Actor
Emilia Clarke's breakout role was no small one: She plays Daenerys Targaryen on the wildly popular «Game of Thrones,» a part for which she has received two Emmy nominations. Her credits are growing, as she recently starred in «Terminator Genisys» and will be in 2016's «Me Before You.»
Pete Davidson, 22
Comedian
Pete Davidson is starting where many of the best comedians do: on «Saturday Night Live.» The youngest member of the cast has polished his chops in both sketch and stand-up, as seen during last year's Comedy Central roast of Justin Bieber.
Xavier Dolan, 26
Writer-Director
Canadian art house director Xavier Dolan may have won the 2014 Jury Prize at Cannes for his film «Mommy,» but it was his video for Adele's «Hello» which earned him views—a record-breaking 27.7 million in a day, to be exact. His forthcoming English-language cinematic debut, «The Death and Life of John F. Donovan,» will be his seventh feature film.
Taron Egerton, 26
Actor
Hailing from the United Kingdom, Taron Egerton became known for his role on British TV series «The Smoke.» He has now made a splash on this side of the pond with a starring part in «Kingsman: The Secret Service;» a sequel is in the works.
Abby Elliot, 28
Actor
From «Saturday Night Live» to «How I Met Your Mother,» Abby Elliott seems to be on the road to small screen comedic success. Since leaving «SNL» in 2012, she has landed a main part on Bravo's popular scripted series «Odd Mom Out.»
Bryshere Gray, 22
Actor
The Philadelphia native parlayed a budding career as a real-life rapper—as Yazz The Greatest, he opened for 2 Chainz and Fabolous at Jay Z's Made In America Music Festival in 2013—into a co-starring role as Hakeem Lyon in Fox's hit TV show «Empire» this year.
Corey Hawkins, 27
Actor
The Juilliard graduate has taken his acting abilities from theatre (starring as Tybalt on a recent Broadway revival of «Romeo and Juliet») to the small screen (playing Heath in AMC's «The Walking Dead»), but his breakout role was playing Dr. Dre in the smash hit «Straight Outta Compton.»
Erik Huberman, 29
Founder, Hawke Media
In 2013, Erik Huberman founded Hawke Media, a digital marketing firm fit for today's multi-platform world. Working with companies such as Red Bull and Verizon, Hawke Media offers services including influencer marketing and helps celebrities create brands.
O'Shea Jackson Jr., 24
Actor
The son of NWA cofounder Ice Cube, the young rapper/actor—who released mixtape under the name OMG—was tapped to play his father in last summer's biopic «Straight Outta Compton»» alongside two other 30 Under 30 honorees; the film would go on to gross over $200 million.
Dakota Johnson, 26
Actor
Dakota Johnson's blockbuster breakout, "Fifty Shades of Grey," whipped up a box office frenzy: it grossed $570 million worldwide on a $40 million budget. The Texas-born first hit the big screen age 10 in 1999's "Crazy in Alabama," which co-starred her mother, Melanie Griffith. She had bit parts in "The Social Network" and "21 Jump Street" before landing the lead in Fox sitcom "Ben and Kate."
Brie Larson, 26
Actor
Brie Larson started her comedy career young, performing in sketches on «The Tonight Show with Jay Leno.» She has since earned laughs co-starring in «21 Jump Street» and, most recently, «Trainwreck.» Her career is now taking a more serious turn with an Oscar buzz-inducing role in 2015's «Room,» which earned her a Golden Globe nomination.
Amy Laslett, 29
President, Kids at Play
As president of Kids at Play, an independent production company, Amy Laslett has had a hand in producing television shows, commercials and films, in addition to digital content. The company has worked on series such as «Tiny Commando» with Ed Helms and Zachary Levi to AOL, AMC and VEVO projects.
Zosia Mamet, 27
Actor
Best-known for playing the uptight Shoshanna in «Girls,» Zosia Mamet has been booking a wider range of parts, earning positive reviews for her role as a sex worker in 2015's «Bleeding Heart.»
Molly Matthieson, 29
Agent, WME Ventures
Molly Matthieson got her start in WME's Music department in 2008 booking tours for clients such as Snoop Dogg before transitioning in 2012 to the firm's venture investment arm, where she helps manage early stage startups. She sourced investments in Classpass and Glossier; WME Ventures' other investments include Uber, MasterClass and live video streaming company Meerkat.
Matt McGorry, 29
Alicia Vikander, 27