The Leading Global Thinkers of 2015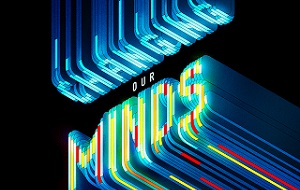 Топ-100 мировых мыслителей по версии журнала Foreign Policy
WELCOME TO OUR SEVENTH ANNUAL SPECIAL ISSUE FEATURING FP'S 100 LEADING GLOBAL THINKERS.
If the events of last year — from the rise of the Islamic State to Russia's invasion of Ukraine — harbingered the fracturing of the world, then 2015 showed that some wounds can in fact be healed. Historic agreements with Iran, Cuba, and Greece all emerged from months, even decades, of hard-fought, spirited negotiations. Common ground, whether political, economic, or moral, ultimately bested the power of indifference. Other stories showed that public opinion, no matter how seemingly intransigent, can change: In both the United States and heavily Catholic Ireland, for instance, same-sex marriage is now legal. Yet despite this headway, the work of curing what ails the world is not done. This year's Global Thinkers represent how the struggle — from Raqqa to Washington, Athens to Kabul — continues. While some of them are impediments, many more have generated ideas that could promise humankind a better future.
«Темы»
Getting to yes is rarely easy. This year, however, diplomats and politicians came together to open long-closed doors in Iran and Cuba, bring Greece back from the precipice of collapse (for now, at least), and address a refugee crisis of epic proportions. Other Global Thinkers made headlines for forging a feminist foreign policy, tackling climate change despite a poor country's economic limitations, and seeking to place science at the heart of national development. For good or evil, this cohort held some of the world's most important keys.