Bloomberg о Юрии Ковальчуке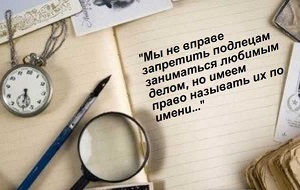 Подборка статей Bloomberg о Юрии Ковальчуке
Ковальчук Юрий Валентинович — Крупнейший акционер и председатель совета директоров банка «Россия». Председатель совета директоров акционерного банка «Россия» с 2004 года, крупнейший акционер банка и один из его основателей. В качестве главы этого банка назывался владельцем многочисленных активов, в том числе «Согаза» и «Национальной медиагруппы». Председатель правления фонда «Центр стратегических разработок 'Северо-Запад'» с 2000 года. В прошлом — ученый-физик, лауреат Государственной премии СССР в области науки и техники (1988 год). Неоднократно назывался в прессе одним из приближенных президента РФ Владимира Путина.
Bloomberg about of Yury Kovalchuk
Bloomberg о Юрии Ковальчуке
20 Sep 2010
Putin Allies Win Right to Build Russia's First Toll Roads, Vedomosti Says
Arkady
Rotenberg won a government concession to build the new Moscow-St.
Petersburg route and Yury Kovalchuk will build the Moscow-Minsk link,
the Moscow-based newspaper reported today, citing companies controlled
by both men.
ссылка: http://www.bloomberg.com/news/2010-09-20/putin-allies-win-right-to-build-russia-s-first-toll-roads-vedomosti-says.html
1 Feb 2011
Rostelecom May Buy Media Assets for $1.3 Billion, Vedomosti Says
 
NTK
is part of National Media Group, which is controlled by Yury Kovalchuk,
a former neighbor of Putin's in St. Petersburg, according to Vedomosti.
ссылка; http://www.bloomberg.com/news/2011-02-01/rostelecom-may-buy-media-assets-for-1-3-billion-vedomosti-says.html
20 May 2011
Kovalchuk's Media Group and RTL May Swap Assets, Kommersant Says
National
Media Group, controlled by Russian billionaire Yury Kovalchuk, and
Luxembourg-based RTL Group are close to completing an asset-swap
transaction, Kommersant reported, citing an unidentified person familiar
with the matter.
ссылка; http://www.bloomberg.com/news/2011-05-20/kovalchuk-s-media-group-and-rtl-may-swap-assets-kommersant-says.html
14 Sep 2011
Bank Rossiya Targets Bank Saint Petersburg, Kommersant Reports
OAO
Bank Rossiya, controlled by Yury Kovalchuk, is in talks to buy shares
of Bank Saint Petersburg from its largest shareholder, Alexander
Savelyev, with a view to taking control, Kommersant reported, citing an
unidentified person close to Bank Rossiya.
ссылка; http://www.bloomberg.com/news/2011-09-14/bank-rossiya-targets-bank-saint-petersburg-kommersant-reports.html
11 Dec 2012
Prokhorov's RBC Says It's Not in Talks to Buy Stake in Vedomosti
Russian
media assets have been consolidated by businessmen with ties to
President Vladimir Putin in recent years. Billionaire Yuri Kovalchuk's
National Media Group, part-owned by RTL Group SA (RTL), runs three
television channels and broadsheet Izvestia. Billionaire Alisher Usmanov
controls Kommersant. OAO Gazprom runs two TV stations.
ссылка; www.bloomberg.com/news/2012-12-11/prokhorov-s-rbc-says-it-s-not-in-talks-to-buy-stake-in-vedomosti.html
14 Dec 2012
CTC Media Gains Russian Digital TV Licenses Along With Usmanov
 
CTC
Media won licenses for its Domashny and CTC channel, while Gazprom got
them for its channels TNT and Sport NTV+, Alexander Zharov, the head of
Roskomnadzor, the country's telecommunication and mass-media regulator,
told reporters in Moscow today. Billionaire Yuri Kovalchuk's Ren TV and
billionaire Alisher Usmanov's Muz TV also obtained licenses.
ссылка: http://www.bloomberg.com/news/2012-12-14/ctc-media-gains-russian-digital-tv-licenses-along-with-usmanov.html
6 Feb 2013
Medvedev Seen Clinging to Job as Putin Frets About Economy
Putin
criticized Medvedev's government last week for failing to adapt to a
"post-crisis" economic model. That followed what Izvestia, a newspaper
owned by Putin ally Yury Kovalchuk, said Jan. 15
was a leaked Kremlin scorecard giving most ministers either average or
"underperforming" marks. Medvedev said the scores were "plucked out of
thin air."
ссылка; http://www.bloomberg.com/news/2013-02-05/medvedev-seen-clinging-to-job-as-mentor-putin-frets-on-economy.html
7 Feb 2013
Medvedev Digs in Heels Over Winter Time Move Putin Panned
Izvestia,
a newspaper owned by Putin ally Yury Kovalchuk, reported earlier that
an announcement would be made soon to switch permanently to winter time
by turning the clocks back an hour. Putin said in December that
Medvedev's time switch bothered him and had been criticized by
international sporting bodies for increasing the time difference in
winter with London to four hours and with major European cities to three
hours. Russia will host the 2014 Winter Olympic Games in Sochi.
ссылка: http://www.bloomberg.com/news/2013-02-07/medvedev-digs-in-heels-over-winter-time-move-putin-panned.html
27 Mar 2013
Rostelecom Names Kalugin Leader After Putin Pal Buys Stake
The
46-year-old Kalugin was co-founder and head of National Cable Networks,
which billionaire Suleiman Kerimov acquired in 2005 and built into a
larger pay TV and Internet operator, OAO National Telecommunications or
NTK. Kerimov sold NTK to Putin's friend Yury Kovalchuk in 2008, who sold
it to Rostelecom in 2011. Kalugin worked under all three owners. He
quit in 2012 to work in his own business, WebMediaGroup. The government
recommended that he be appointed to run Rostelecom.
ссылка; http://www.bloomberg.com/news/2013-03-27/russian-government-names-cable-executive-kalugin-rostelecom-ceo.html
29 Mar 2013
VimpelCom, MTS Bid for Tele2 Russia Would Shut Out Rival
Malofeev's
private equity firm Marshall Capital Partners sold its 10.7 percent
Rostelecom stake to President Vladimir Putin's judo partner Arkady
Rotenberg last month. Former Rostelecom Chief Executive Officer
Alexander Provotorov, backed by Marshall, was replaced this week by
Sergey Kalugin, who previously worked for another friend of Putin, Yury
Kovalchuk.
ссылка; http://www.bloomberg.com/news/2013-03-29/vimpelcom-mts-bid-for-tele2-russia-would-shut-out-rival.html
2 Apr 2013
MTS Vows to Fight VTB's $3.6 Billion Tele2 Russian Takeover
Rostelecom
is 10.7 percent owned by President Vladimir Putin's former judo partner
Arkady Rotenberg, while the company's newly appointed CEO, Sergey
Kalugin, previously worked for another of Putin's allies, Yury
Kovalchuk.
ссылка: http://www.bloomberg.com/news/2013-04-01/mts-vows-to-fight-against-vtb-s-tele2-russia-deal-hecker-says.html
4 Apr 2013
Russia May Privatize Rostelecom in 2013 as Tele2 Deal Looms
Arkady
Rotenberg, Vladimir Putin's judo partner, bought a 10.7 stake in
Rostelecom a month ago. Then Rostelecom appointed Sergey Kalugin as its
new chief executive officer. Kalugin previously worked for another Putin
ally, Yury Kovalchuk, who runs a joint business with Sweden's Stenbeck
family, which formed Tele2.
ссылка; http://www.bloomberg.com/news/2013-04-04/russia-may-privatize-rostelecom-this-year-as-tele2-deal-looms.html
26 Aug 2013
Bertelsmann's RTL to Pull Out of Russia Assets Next Month
NMG,
co-owned by Yury Kovalchuk, a billionaire ally of President Vladimir
Putin, also holds stakes in daily newspaper Izvestia and a radio news
station. RTL swapped its 30 percent stake in Russia's Ren TV channel
into a 7.5 percent holding in NMG two years ago.
ссылка: http://www.bloomberg.com/news/2013-08-26/bertelsmann-s-rtl-to-pull-out-of-russia-assets-next-month.html
27 Aug 2013
Putin Filmmaker Says Lonely Leader Scared to Loosen Grip
The
film was funded by OAO Bank Rossiya, a local lender where some of
Putin's friends worked, including Yury Kovalchuk who is now the bank's
billionaire majority owner, Shadkhan said.
ссылка; http://www.bloomberg.com/news/2013-08-27/putin-filmmaker-says-lonely-leader-scared-to-loosen-grip.html
4 Oct 2013
Bank Rossiya Seeks to Buy 50% Stake of Tele2 Russia From VTB
The
companies are affiliated with Bank Rossiya, according to the lender's
website. The bank is 38 percent owned by Yury Kovalchuk, an ally of
President Vladimir Putin.
ссылка: http://www.bloomberg.com/news/2013-10-04/bank-rossiya-seeks-to-buy-50-stake-of-tele2-russia-from-vtb.html
7 Oct 2013
Kovalchuk May Buy Stake in Tele2 Russia, Sell Part of Sobinbank
Billionaire
Yury Kovalchuk's Bank Rossiya is studying buying a stake in wireless
operator Tele2 Russia and may sell shares in its Sobinbank unit,
spokesman Alexander Karmaev said by e-mail.
ссылка; http://www.bloomberg.com/news/2013-10-07/kovalchuk-may-buy-stake-in-tele2-russia-sell-part-of-sobinbank.html
17 Oct 2013
Putin's Billionaire Ally Buys Half of Tele2 Russia Operator
Kovalchuk's
Bank Rossiya (ROSS) and partners including steelmaking billionaire
Alexey Mordashov bought 50 percent of the business from VTB Group
(VTBR), a state-run bank. VTB, which bought the Russian unit of Sweden's
Tele2 AB (TEL2B) for $2.4 billion this year, said in its statement
today that the selling price for the stake was "in line with
expectations."
ссылка: http://www.bloomberg.com/news/2013-10-17/putin-s-billionaire-ally-buys-50-of-tele2-russia-mobile-carrier.html
21 Oct 2013
VTB Overlooked on Price Estimate Gap: Russia Overnight
Investors
were concerned VTB exposed itself to additional risks when it bought
non-banking assets, including the purchase of mobile phone company Tele2
Russia Holding AB for $3.55 billion in the spring, both Manaenko and
Belenkaya said. The bank, which had pledged to cut its stake in Tele2 to
below a controlling level by next March, sold 50 percent of the carrier
Tele 2 to Yury Kovalchuk, an ally of President Vladimir Putin,
according to the bank's Oct. 17 statement.
ссылка; http://www.bloomberg.com/news/2013-10-21/vtb-overlooked-on-price-projection-gap-russia-overnight.html
13 Nov 2013
Rostelecom May Spin Off Wireless Assets for Tele2 Russia Merger
VTB,
the state-controlled lender that acquired the Russian unit of Sweden's
Tele2 AB (TEL2B) for $2.4 billion in April, sold half of the operator
last month to investors led by billionaire Yury Kovalchuk, an ally of
President Vladimir Putin.
ссылка; http://www.bloomberg.com/news/2013-11-13/rostelecom-may-spin-off-wireless-assets-for-tele2-russia-merger.html
17 Nov 2013
Russia's Nikiforov Sees Tele2-Rostelecom Merger Benefit
MTS,
as Mobile TeleSystems is known, posted a fourth week of declines, the
longest in a year. Shares of Russia's largest mobile-phone carrier have
slipped 7.3 percent since Oct. 17,
when VTB Group said Yury Kovalchuk, President Vladimir Putin's
billionaire ally, was buying half of Tele2 Russia. The
Bloomberg-Russia-US Equity Index fell 0.5 percent in the week to 100.39,
while RTS stock-index futures increased 0.3 percent to 144,780 in U.S.
hours.
ссылка; http://www.bloomberg.com/news/2013-11-17/russia-s-nikiforov-sees-tele2-rostelecom-merger-benefit.html
22 Nov 2013
Rostelecom CEO Says Tele2 Russia Deal Will Create Value
Rostelecom rose 1.2 percent to 112.12 rubles at 5:19 p.m.
in Moscow. The stock has lost about 7 percent this year, valuing the
company at almost 300 billion rubles ($9 billion). Tele2 Russia is
closely held by lender VTB, which bought the Russian unit of Sweden's
Tele2 AB (TEL2B) for $2.4 billion this year, and investors including
President Vladimir Putin's billionaire ally Yury Kovalchuk.
ссылка; http://www.bloomberg.com/news/2013-11-21/rostelecom-ceo-says-tele2-russia-deal-will-create-value.html
5 Dec 2013
VTB Third-Quarter Profit Misses Estimates on Bad Loan Provisions
VTB
has been selling assets this year to boost earnings. It sold half of
its stake in Tele2 in October to billionaire Yury Kovalchuk after
acquiring the nation's fourth-largest wireless operator for $3.6 billion
in March.
ссылка; http://www.bloomberg.com/news/2013-12-05/vtb-third-quarter-profit-misses-estimates-on-bad-loan-provisions.html
13 Dec 2013
Ukrainian Life on Hold as Fight for Europe Grips Kiev
And 40-year-old surgeon Yuri Kovalchuk, who married on Nov. 24,
has been treating injured or sick demonstrators in a makeshift clinic
in Kiev's City Hall, which the protesters have occupied since Dec. 1.
ссылка; http://www.bloomberg.com/news/2013-12-13/ukrainian-life-on-hold-as-fight-for-europe-grips-kiev.html
20 Dec 2013
Severstal Billionaire Proposes WTO as Route to Steel Cuts
Mordashov
joined a group led by billionaire Yury Kovalchuk's Bank Rossiya to buy
half of Tele2 Russia Holding AB in October from VTB Group for 40.4
billion rubles ($1.2 billion…
ссылка; http://www.bloomberg.com/news/2013-12-20/severstal-billionaire-proposes-wto-as-route-to-steel-cuts-1-.html
13 Jan 2014
Putin Overhaul of Science Risks Final Blow to Soviet-Era Machine
Kovalchuk
runs the Kurchatov Institute, a nuclear-science center, and according
to the academy's bylaws, membership is reserved for scientists who have
made groundbreaking discoveries, rather than administrators. Kovalchuk's
brother Yury is a billionaire businessman who is close to Putin.
ссылка; http://www.bloomberg.com/news/2014-01-13/putin-overhaul-of-science-risks-final-blow-to-soviet-era-machine.html
30 Jan 2014
Love Channel Set to Spur CTC in Race for Female Viewers
CTC
Love is expected to compete against Yu Channel, which has a target
audience of women 14 to 39, Luis Saenz, the head of equity sales and
trading at BCS Financial Group in London, said in an e-mailed note
yesterday. CTC is co-owned by Yury Kovalchuk, a billionaire ally of
President Vladimir Putin. Yu Channel is owned by privately-held OOO
YutTV Media.
ссылка; http://www.bloomberg.com/news/2014-01-30/love-channel-set-to-spur-ctc-in-race-for-women-viewers.html